Answer:  you don't!
Here's how (somehow) you justify the redic logic of the Supreme Court's decision on upholding the Travel (translation: Muslim) Ban. Basically, you 1) like it or 2) you don't. And if it's No. 2, we don't give a shit:
To get to the decision, the Supreme Court basically assumes that the Administration's justification for the Travel Ban is legitimate. Namely, it views the "Muslim Ban," (shit, I mean, "Travel Ban," aka "Tan Ban," aka "Travel Ban on Those with the Tan" aka "I Don't like the Tan" AKA "GITONUPOUTTAMYMOMMACUNTRY")  as based upon the origin of country, as opposed to the origin of religion.
In reality, it's a friggin' Muslim Ban.
Here's the deal. A Muslim Ban is bar none unconstitutional. It favors one religion over another. It also bars a person from entry into the Country on the basis of religion. This is a clear violation of the Constitution's First Amendment to the Bill of Rights. You can read about it here.
If you ban people, however, on the basis of the country of origin, as opposed to their religion, it seems neutral. The Supreme Court, at least 5 justices out of 4, assumed the ban of entry of certain individuals, in the case of Trump v. Hawaii, was based upon the country of origin as opposed to the religion.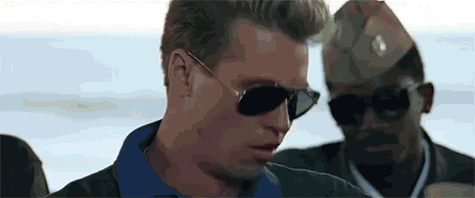 In law school, they teach you, if it smells like shit, it's probably shit. And yes, this decision is shit. If you want to read something that actually makes sense (because Robert's decision does not, despite logical gesticulations, and rationalizing for 90 pages that makes it seem somewhat sensible, thanks to the law clerks, until the waft of shit returns, like an infant with the milk shits, and then just when it can't get shittier… appears Kennedy's two-pager … which in the midst of a giant diarrhea doesn't even cover enough pages for a wipe, so you realize the ol' man may have finally lost his mind, the ol' guy who you put your faith in once, when suddenly his reasoning makes even less sense, and you need to feel better), read the dissent.
Did these damn powerful judges on the majority not even write those 90 plus pages? Roberts' decision is so dog-shitty, he must not have. He's too smart. Must have been those minions from Harvard or Barvard or whatever. Roberts was probably at Virginia Beach, doing cocaine or something…Does that make us feel better at the Party Blog? Probably…
Now all of sudden, this whole thing is out of control…
So if you break down the decision, there's two options:
Roberts and Kennedy believe that the Admin. is telling the truth when they justified their travel (Muslim) ban. This assumes that the reason for the travel ban was for "national security." Which is why we had to ban some random ass countries that have 0% evidence of inflicting terrorist attacks.
Roberts and Kennedy know the Admin. is lying, and don't give a shit…because…well…oh shit…there's not a good reason "because."
If you believe #1, then completely disregard the numerous statements that the purpose of the ban was to bar muslim dudes. (Goddamit Maverick!)
Let's be honest – No. 1 was the reason. Everyone knows a hot dog is made of pig lips and assholes. Everyone knows the travel ban is for Muslims. But for some reason the Supreme Court does not (or at least 5 dudes on the Supreme Court does not. So Forget about no. 1. Ignore No. 1. It's not No. 1.  I can't get him off my tail.).
No. 2. Well, No. 2 puts us into some deep shit.
And in deep shit we appear to be. Here are the 13 worst Supreme Court Decisions of all time. Add Trump v. Hawaii to No. 14.
Finally (in the truly inexplicable pattern which is starting to develop) the aiders and abetters of the current administrations are somehow trying to right the wrongs of years past. Why? Not sure. Hopefully to make themselves feel less shitty at night.
"Yo, Adrienne! We are the PartyBlog were pissed off when Drumpf pardoned Jack Johnson.  Why didn't you pardon Rocky Balboa when he went to jail for tax evasion! Pardon Rocky yo! YO!"
Also, new party rules:
Sly Stalone will never, ever be cool again? Sorry Rambo.
Do not appear in the same room as the Donald, aka the Great Gastro. There is no reason to ever appear with the Colace in Chief unless you are serving him with Court papers. It's just for "PR" (that stands for "Public Relations" not "Presidential Respect"):
There is no way to undo past harms and injustices. Unless of course…REPARATIONS…There was ZERO reason to pardon a dead black boxer other than: 1) to prove a point to Cohen not to testify, and 2) to look cool with "YO ADRIENNE" and some other boxers so you seem less like a racist fuck.
Dickface Dump McShitterpants and reparations is like a dog not sniffing another dog's asshole…or it's like Muslims and the United States. Not happening…
CHIEF ROBERTS: "YO ADRIENNE – IM A NOT A RACIST FUCK!" 
In line with the (white) notion of "let's undo wrongs and make a right" without actually doing anything, Monsieur Supreme Court Justice of the Fascist Right overturned No. 3 of the ignominious distinction of the Worst Decisions of All Time (noted above): Korematsu v. United States (1944).  As reported by CNN's Ariane De Vogue
"Roberts was troubled enough with the comparison [ by Justice Sotomayor, of the similarities between his decision and that of the Korematsu decision] that he did something that no party involved in the travel ban case had expressly asked for: He announced that the Supreme Court was overruling Korematsu."
Weird. To summarize – Justice Chief Wompom Pow Ban All Nonwhites – was so disturbed with his law clerk's decision's being compared to Korematsu … wait for it … he declared Korematsu no longer existed…  So just like that, with the swipe of the pen. Japanese in pens no longer part of American history.
To summarize. The SCOTUS Court, highest Court of the highest country in the land said:
We can ban muslims, as long as we don't call it a muslim ban.
Do not compare this decision to the Korematsu ban, which said that we can ban Japanese, as long as we don't call it a Japanese ban.
Because I don't like the comparison between these two cases, Korematsu is no longer the law of the land.
One of these things are not like the other…So let's keep out the Other. Less representation, less reparations, less rights. And by less rights, I mean, less Muslims. As long as their circle is smaller than ours, it's cool.