SUMMER SUMMER SUMMER TIME…(the original, by Kool and the Gang – check tour dates)
Phish Tour:
Festival (Curveball) — August 17 – 19 (Will this be the last one ever? Who knows … so go and don't block my view)
PGroove Summer Tour:
Disco Biscuits / Camp Bisco:
Peach Music Fest:
Electric Forrest (Rothberry MI) June 21-24, June 28-July 1) 
King Yellowman (check for a listing near you):
George Clinton / P-Funk / Parliament / Funkadelics
(US Tour Dates beginning in Mid-July)
David Byrne (we gonna be Byrne-ing down the House – ah ah ah!!!):
(US Tour Dates beginning July 27)
Alice Cooper:
And if you can't make it to Alice Cooper then I guess Rob Zombie (not sure about Marilyn Mason though)?
And finally if you're in Philly on June 30, I'll see you at the FIRST ANNUAL Summer Block Party (feat. Philly favs Boyz II Men, DJ Jazzy Jeff, and Jill Scott). Seriously, how can you miss Jazzy Jeff putting down a Summertime with Boyz II Men and Jill Scott backing him in Fairmount Park (which by the way is the location of the entire video shoot)?!? Bringing us full circle: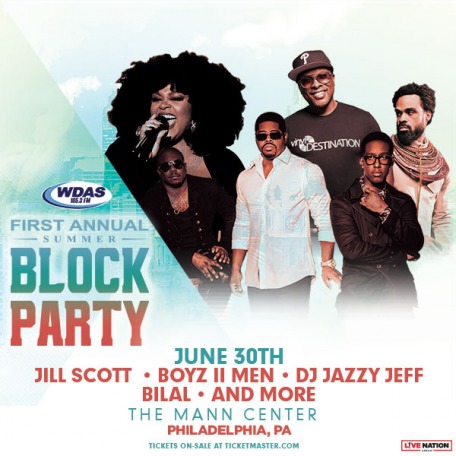 And finally, Warren G is on tour – so the Party Calendar leaves you with this…an all time favorite summer jam: